Next Channel Media

Website Development – 
Business Consulting
Driving more clients and conversions to your business website is our priority. Next Channel Media is a San Diego based WordPress web design company. We sit down with you, consult, advise and build.
We have a group of designers and programmers that are part of our team.  For more information about our web design services and how we work, see our Web Services Page HERE. Our focus is on WordPress development, Search Engine Optimization (SEO), business strategy, marketing/branding and improving your web presence to boost sales conversions.
---
Kurtis Waddell – Account Executive and Project Lead – San Diego, CA
My passion lives in web and business development, because you can see the results of your effort within days, not months or years. Plus, with each unique project I am always learning, making each day new and exciting.  If you are not learning with each client, then your work is not progressing.
SDSU Communication & Marketing Grad 2005
Over 12 years developing and managing websites
Inbound Marketing Certified (HubSpot)
Marketing MacGyver
During the mid 90's Kurtis started building web pages during a paid High School internship, uploading video, audio and other content to the web.  Uploading video online was progressive in 1996 and about a decade before YouTube existed.  During college Kurtis started SDCollegeBooks, the first local textbook exchange in California. This allowing students to list and trade college books directly, cutting the middle man out (SDSU Article  Union Tribune Article). This taught Kurtis how to conceptualize, create, design, market and manage a website from scratch.
During this same time Kurtis created Simple Laptops and sold off-lease corporate laptops online, B2C and B2B, to pay college expenses.  Kurtis graduated San Diego State University in 2005 with a degree in Communication and Marketing.
After college, Kurtis went to corporate America, at the 47 billion dollar behemoth, United Technologies. Aerospace Supply Chain taught him the principals of efficiency, continuous improvement, customer service and metric management. Many of these tools are used on the business website projects he creates today.
This was valuable experience from an industry-leading corporation. The economy dipped, thousands of aerospace positions were cut. Kurtis circled back to web technology, internet marketing and business development.  Next Channel Media created and ran several internal websites, with a staff of 5 people from 2008 to 2015.
Next Channel Medias business has transitioned to web development and lead generation (PPC) using lessons learned over the last decade plus to build your business presence.
---
Some websites managed by Kurtis for clients and Next Channel Media. Kurtis has been a sub-contractor in a freelancer capacity, doing consults, strategy sessions, SEO and branding also.
2015 PSC Soccer Tours – UK and US based youth soccer tours. Launch in Feb of 2016
2015 Private consulting, sub-contractor
2015 Summer Morse.com Reiki and Coaching WordPress based Website.
2015 Coach Your Dream Walk Modern WP themed coaching business.
2015 Yo Photo Video – Business consulting, strategy and branding for e-com startup
2015 RenewHomeRemodeling San Diego home remodeler. The client wanted a fast mobile friendly website to attract new clients and rise up the ranks in the ultra-competitive builder market
2015 Casa Del Encanto Local search consulting and site migration
2014 BellaOMAcupuncture.com San Diego Acupuncture Website – Converted business to WordPress website, mobile and tablet friendly per Googles new requirement.
2014 GivenGetFit Non-Profit, Closed 2015
2014 LarryTheBeerGuy Craft beer consulting website
6S Clothing, Development
2014 InterpretSanDiego.com  – San Diego ASL Interpreting business, Classes. 125% increase in Monthly views after SEO enhancement, during Nov 2012 to Feb 2013   Achives Organic Google #1-2 for several key search terms.
2008 – 2014 NightTimeVIP.com – Nightlife listing event calendar and venue directory, with over 4.8 million San Diego/Vegas specific views on the site. (Kurtis W.)
2002 – 2005 – SimpleLaptops.com $85,000 year in off lease laptop sales (Kurtis W.)
2001 – 2004 – SDCollegeBooks.com Serviced 6 San Diego Colleges with 9,200 college student members  (Kurtis W.)
1999 – 2004 A dozen San Diego client sites, hand coded, managed and hosted.
---
Zackery West – PPC and Copy Specialist, Oakland, CA
After graduating from UC Berkeley Zack went into tech, building websites, marketing and pay per click consulting. When Next Channel Media gets a bit overwhelmed with clients, Zack snaps into action. He also works with WP Search Experts in Oakland.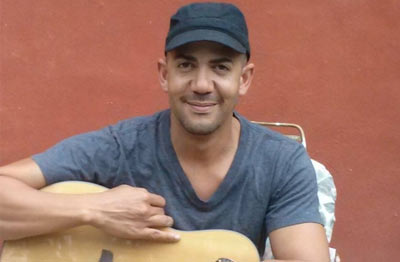 A few recent jobs PPC and consulting jobs in 2015
PitbarrelCooker.com
RealLifeLegal.com
HoneyColony.com
Oumcpa.com